Publisher
Adrian Knight Music
Premiere
September 12, 2023
Miller Theatre, Columbia University
New York City, NY (US)

Longleash
Pala Garcia, vln
John Popham, vc
Julia Den Boer, pno
---
︎︎︎
Note
I began writing
Cherubics
just before my son was born, and continued working on it until his 7 month birthday. The forces that willed him into being are still guiding his daily evolution: the continuous effluence of motion and sound, the gradual perfection of skill, the adaptability, and above all an inviolable, primal tenderness. On the fringe of this magical process there was a small outpost, a lookout, where this piece came into being.
The music of
Cherubics
is full of games, movement, puzzles, and symmetry operations on macro and micro scales. The religious definition of the word 'cherub' made me think of string harmonics, whereas the literal definition (chubby baby) made me think of motion, acrobatics, and aerobics.
One central aspect of parenthood is the acceptance of the full range of human emotion: it is both the most chaotic and the most cosmic experience in life. This complexity of emotion, and overwhelming urge to be a protector, are our insurance against the fragility of new life, but it also produces a kind of wistfulness. It becomes impossible to not be shaken by the mere suggestion of loss. Yet this does nothing to distract from overwhelming feelings of love and joy. I kept writing and rewriting
Cherubics
until I felt that it resonated with me on this new paradoxical wavelength, and on nearby frequencies.
Cherubics
was commissioned by and written for the eminent contemporary music specialists Pala Garcia, John Popham and Julia Den Boer and their ensemble Longleash. It is dedicated to them, in admiration and thankfulness, along with my son and my wife.
---
︎︎︎Photos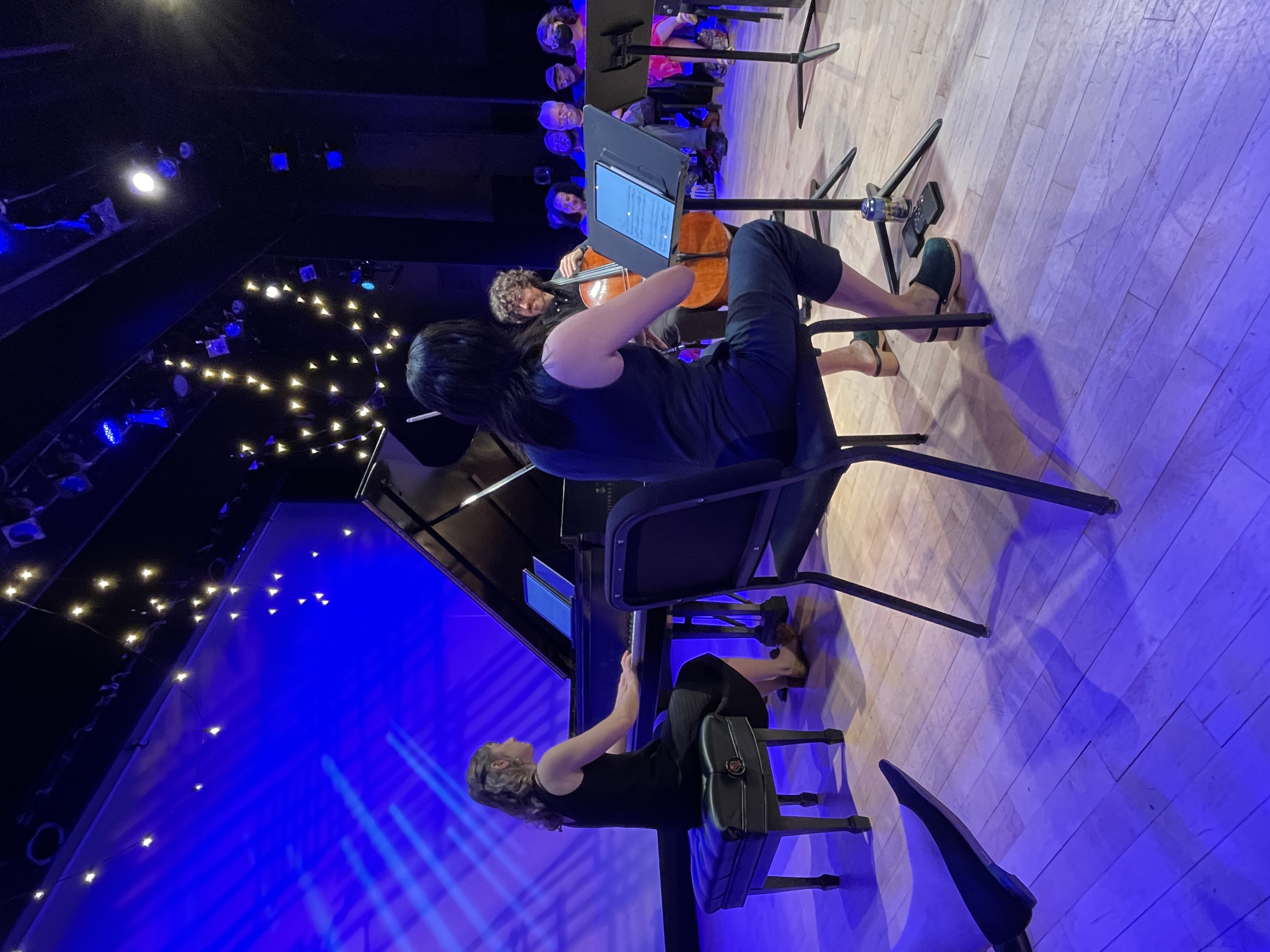 ---
︎︎︎Score Excerpts